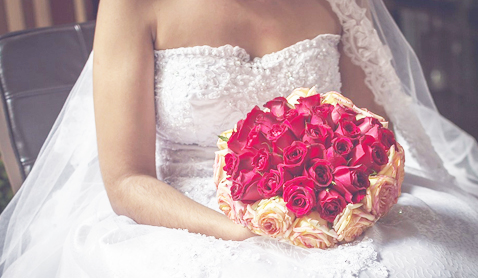 Tying the knot soon? You may need to watch out for the bill of your dress, as according to a Business Insider report, many brides have been overspending for something that they'll only be wearing once in their lives.

Recent research has revealed that while women are willing to shell out a lot for wedding gowns, there are some retailers who are overcharging anything with the word "bridal" on them to "about 3.9 times more...than a white dress that's similar." This also applies to bridesmaids' dresses, which are said to be priced 1.8 times more than similar gowns. The mark-up tends to be overlooked because of the importance of the occasion, but it's something that should be considered if you're working on a tight budget.

Of course, not all retailers practice this. Most wedding gowns are priced accordingly based on the fabric, the fit, the embellishments, and the craftsmanship. If you're looking for a budget-friendly wedding gown, there are many places that you can visit, such as Tutuban and Kamuning. Both areas have long been known to be the hubs of affordable tailored clothing. For a simple yet elegant look for you and your entourage, dresses from Miss Selfridge , Zara, and other brands can do the trick. The moral of the story is no matter how little or how much you want to spend for your gown for your big day, it's important that you don't spend more than you can afford.

Comments
Load More Stories