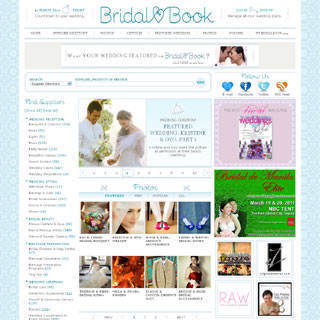 We're very happy to announce that BridalBook.ph has been declared as a semifinalist at the 12th Philippine Web Awards (PWA). According to PWA's site, "The Philippine Web Awards is an award giving body that annually recognizes the best Filipino-created Web sites and honors the individuals and teams behind them."
We'd like to say "Thank You!" to the brides and suppliers who keep inspiring us to improve BridalBook.ph. It is truly an honor for BridalBook.ph to be hailed as a semifinalist at the PWA, and the site's barely a year old!
BridalBook.ph is nominated under the Arts and Portfolio category, and is also a contender for the People's Choice Award. We'd like to ask you to show your love for the site by voting here.
Spread the BridalBook love--vote everyday!

Comments
Load More Stories