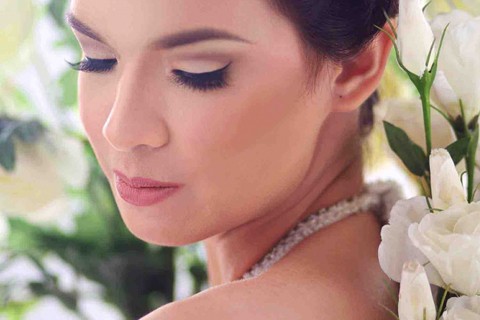 Among the things to look forward to is getting dolled up for your wedding. Your makeup artist will enhance your bridal glow on your big day, but you also need to do your part to bring out your most beautiful self. Makeup artist Gold Magtoto of Make-up by Gold shares her tips to help you get ready.

Indulge in a facial
Months before your wedding, schedule a facial to slough off dead skin cells, tighten pores, and remove black heads and white heads to reveal a fresher and clearer face. Do this a few months ahead to see how your skin will react to the treatments. If you see positive results, then do facials once or twice a month until a week before your wedding day.

Groom your brows
Your brows will frame your face, and so it's important to have them groomed at a trusted brow salon. If you're doing touch-ups at home, remember not to over-tweeze, as thin brows will make you look older. Fuller but well-groomed brows give a more youthful appearance.
ADVERTISEMENT - CONTINUE READING BELOW
Remove facial hair
If you have facial hair on your upper lip or chin, remember to wax them off before your big day. Go to a reputable salon at least three days before your big day so any redness will have subsided in time for your wedding day. And remember, don't shave facial fuzz!

Moisturize
Dry skin won't be a good canvas for makeup, so it's very important to use a moisturizer for your face and lip balm or petroleum jelly for your lips before going to bed. Pay attention to the under-eye area as well.

Get highlights
Hairstyles on dark hair may look messier, so it's a good idea to get a few streaks of highlights or color your locks entirely. Lighter hair color will give your look a totally new dimension, but to make sure the coloring process is done right, go to a good salon. A girl should never scrimp when it comes to her crowning glory.

ADVERTISEMENT - CONTINUE READING BELOW
Dress smart
On the day of your wedding, wear a tube top to get better makeup coverage on the chest and back area. If you're self-conscious about wearing a tube and would rather wear a robe, remember that you'll expose yourself even more once you open your robe for makeup application.
Lastly, a little confidence goes a long way in a woman's over-all look, so know this one truth: you are already beautiful!
Comments
Load More Stories