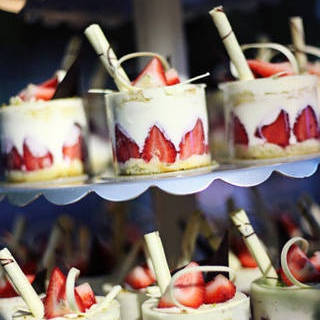 In any meal, the dessert leaves a lasting impression among the diners, and on your big day, serving sweet treats is one way to make sure your guests leave the party happy.
In the Philippines, Bizu is among the well-loved brands that have been associated with delectable desserts, and Bizu offers yummy sweets which you can have at your wedding. Their wedding cakes not only come in a variety of flavors, but they can also be decorated to suit your chosen theme. Bizu's desserts also make great favors so your guests have something to nibble on as they head home.
Some of the couples we've featured turned to Bizu to make their wedding reception even more special. Check out our gallery below to see the wedding cakes and favors that helped these couples create sweet memories.
Comments
Load More Stories