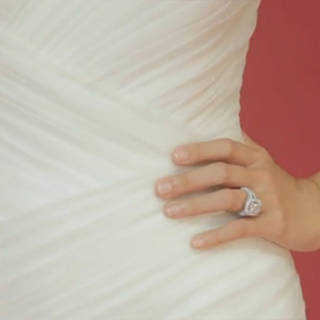 Bridal fashion trends come and go, but there's one thing that would always make any bride look good in her wedding gown: confidence. It's that self-assurance that will bring oomph to your ensemble.

However, even if you're a confident bride, you may still have some problem areas that you want to work on in time for your big day. To help you with your concerns, you can employ Sexy Solutions by Belo's non-invasive sculpting services that target your problem areas, like abdomen, thighs, arms, and upper and lower back. Toning the muscles and reducing the appearance of cellulite are also addressed.

Sexy Solutions' offerings--Lipocavitation (PhP2,500), Multi-firm (PhP1,500), and Body Sculpt (PhP1,500)--work together to help you lose unwanted inches without pain or downtime. The non-invasive services work well with their nutrition and fitness program that enhances the effects of the treatments.

Sexy Solutions' team of experts can come up with a special program that caters to your needs.
ADVERTISEMENT - CONTINUE READING BELOW
CONTINUE READING BELOW
Recommended Videos
To get in touch with Sexy Solutions for your own program, click here.

Comments
Load More Stories