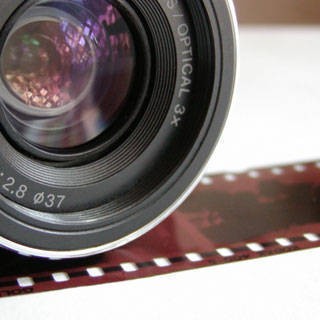 No Pinoy wedding would be complete without the wedding picture-taking. We're all familiar with the scenario: the couple goes from table to table while the rest of the guests wait for their turn. While there's nothing wrong with that practice, you can also explore other nontraditional ways to document your wedding.
1. Rent a photobooth.
In the last few years, we have seen the rise of the photobooth as a wedding staple. Remember the neoprints that were a hit back in the 90s? Photobooths have the same fun factor. These kinds of wedding photos lend a sense of informality to your otherwise straight-laced affair. What's more, your guests can use wacky props like colorful wigs and shades, which are often provided along with the booth. Guests can even access the online gallery after the wedding.
2. Kick it old school with disposable cameras.
Your wedding day is your day, but that shouldn't mean you should have all the fun. Leave a disposable camera at every table, and instruct your guests to document the event from their point of view. At the end of the celebration, collect the cameras and have the photos processed. Sure, your guests will probably bring their digicams, but film gives your wedding photos a quirky personality. (And having one misplaced disposable cam is easier to accept than having one misplaced digicam.)
3. Get loco with Lomo.
Take the magic of film a step further with Lomo cameras-toy cameras that turn imperfections and accidents into charming works of art. The Lomography community has grown in the recent years, so chances are you have a friend or two who are Lomo enthusiasts. The amusement in these photos lies in spontaneity-a superb ingredient to your wedding. You don't have to worry if the Lomographers get perfect shots; they definitely won't, and that is a good thing. Blurry, split, and discolored pictures make cool additions to your wedding photos.
ADVERTISEMENT - CONTINUE READING BELOW
Photo source: sxc.hu
Comments
Load More Stories