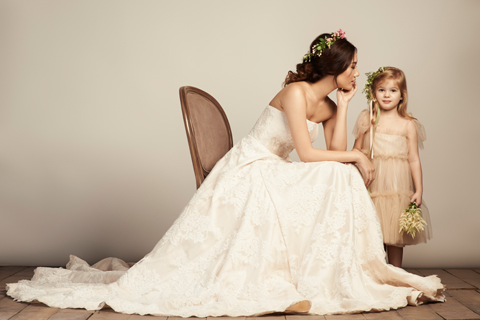 While weddings are steeped in tradition, that doesn't mean that you should follow a template for your big day. Planning a wedding entails incorporating your own bridal style as well--after all, it is your unique quirks that can make your wedding beautiful.

Pulling off that one-of-a-kind celebration is so much easier with suppliers who acknowledge that no two brides are the same. Below, we share fresh inspirations for the classy bride who wishes to stand out.
Karat World
Your journey to marriage starts as when your man proposes--and what better way to mark a milestone than by wearing an exquisite piece of jewelry on your finger? Traditionally, a man will surprise his bride-to-be with a ring he picked out, but nothing's stopping you from dropping hints on the kind of ring you'd love. Or you can pick out a ring together. Karat World's Engagement Series features a variety of designs that marry classic sensibility with modern style.

ADVERTISEMENT - CONTINUE READING BELOW
ADVERTISEMENT - CONTINUE READING BELOW
Julianne Syjuco
The romantic flair of jewelry can also be incorporated into your bridal gown. Budding designer Julianne Syjuco, whose family delves into jewelry design, weaves artisan inspiration into each creation. Each handcrafted gown speaks of her unique style that merges opulence and femininity. With graceful beadwork and fabric manipulation, Julianne's pieces capture the story of a woman in love.

ADVERTISEMENT - CONTINUE READING BELOW
Vania Romoff
Through clean lines and feminine details, Vania Romoff's gowns lets a bride exude quiet elegance. Instead of going over-the-top with a variety of embellishments, Vania makes her gowns speak volumes with beautiful yet unexpected details, like capes and pockets. Her effortlessly pretty aesthetic reflects in each creation.

ADVERTISEMENT - CONTINUE READING BELOW
Let your unique style guide you in planning your wedding, and your celebration will be different from the rest.
Love,
The BridalBook Team

Comments
Load More Stories