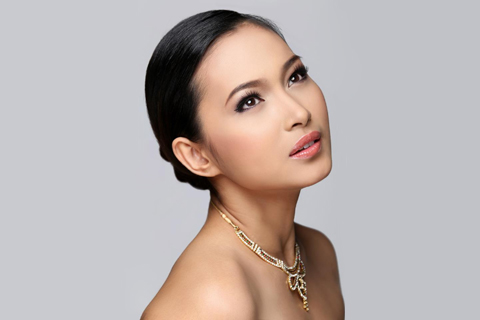 Let your beauty shine through colors that complement your skin tone. Whether you're dark-skinned or fair-skinned, you can find hues that suits your skin tone perfectly.
Kim Chua of Beauty Crafts By Kiran helps brides find the makeup colors that best suit their skin type and tone. An experienced makeup artist, she is knowledgeable on the different makeup styles and techniques to match the brides' features.
Moreover, she offers beauty packages that can accommodate a variety of budgets.
Brides who want to avail of her hair and airbrush services may get it at PhP10,000, while her hair and traditional makeup services is available at PhP8,000. Her bridal packages include the following: second look for the reception, retouch, grooming for the groom, and a 10% discount on SPArty at Poshville Nail Spa in Makati.
The fee for additional guests such as the mother of the bride or of the groom, or members of the entourage is at  PhP2,500 for hair and airbrush makeup and at PhP1,500 for hair and traditional makeup. Flower girls who are 7 years old and below may be dolled up at PhP1,000.
Beauty Crafts by Kiran's prenuptial makeup services may be availed at PhP5,000 for hair and airbrush makeup and at PhP4,000 for hair and traditional makeup. Brides who'd want to have a second look may pay an additional fee of PhP1,000.
Comments
Load More Stories