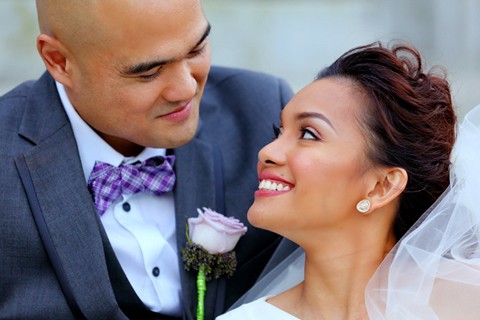 Photographs allow you to recall the momentous occasions you once celebrated with your loved ones. Through these keepsakes, you get to reminisce the fun memories that happened during your special day.
Phases n' Faces is an excellent team that is committed to capturing the most unforgettable moments of your wedding day. Resulting from the fusion of two of the leading personalities in the wedding industry Edward Unite and Ana Marie Tueres, the company has grown over the past 10 years. Edward has over 30 years of solid background as a master photographer and businessman while on the other hand, Ana is one of the most sought-after wedding planners.
In celebration of 10 wonderful years of excellence in the wedding industry, Phases n' Faces is bringing back onsite studio pictorials for marrying couples. Starting this September, couples can book Phases n' Faces to take their studio photos on their big day. "We wanted to bring back the traditional way of taking pictures to weddings," Edward says. The special anniversary offering includes a complete studio set-up with background and professional strobes at your wedding reception. "This is still being practiced in the United States! The couple and their loved ones will have more professional photos to keep and display," Edward says.
ADVERTISEMENT - CONTINUE READING BELOW
Overall, the team of Phases n' Faces believe that wedding photos should exude a timeless feel. By bringing back onsite studio pictorials, your special day will surely become one-of-a-kind.
Comments
Load More Stories