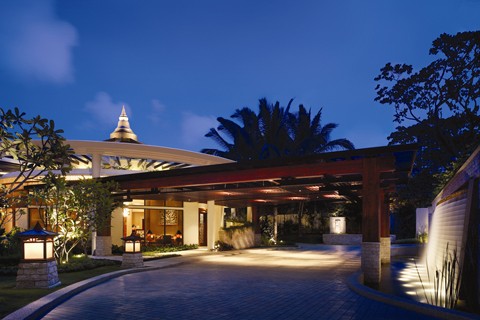 After the wedding, it is customary for couples to go away on a honeymoon to celebrate their first few days as husband and wife. After your big day, you and your beau deserve a break from the inevitable wedding stress.
Chi by Design at Edsa Shangri-La, Manila is a luxurious wellness retreat that is programmed for couples. Nestled in the hotel's Garden Wing, this luxury experience features outdoor bathing facilities, relaxation lounges, a library and a yoga studio.
In traditional Chinese philosophy, ch'i or "Qi" is the universal life force that governs well-being and personal vitality. Since Edsa Shangri-La prioritizes the good health of their clients, they believe that your ch'i should be maintained properly by relaxation and meditation.
To make your relaxation getaway perfect, the excellent team behind Chi by Design has specifically crafted three wellness packages namely Rest, Renew and Revitalize.
The Rest package is composed of a calming Chi balance massage, customized facial, a head and shoulder massage, stretching or breathing sessions, and meditation techniques. The package also includes a healthy set dinner menu for you and your beau at Senju Japanese restaurant, inside Edsa Shangri-La, Manila.
ADVERTISEMENT - CONTINUE READING BELOW
The Renew package indulges couples with a soothing aroma wellness massage, customized facial, ear candling, dantien abdominal massage, rites of balance, and energy connection techniques. The package also includes a set dinner for two at Summer Palace, inside Edsa Shangri-La, Manila.
The Revitalize package is designed to awaken the strength and vitality within. Couples are treated to an invigorating Philippine hilot massage, customized facial, Chi rescue release, yoga training sessions, and educational wellness techniques. After your revitalizing session, you can enjoy a healthy and authentic Italian dinner at Paparazzi, inside Edsa Shangri-La, Manila.
With Edsa Shangri-La, Manila's excellent services and world-class amenities, surely you can have a relaxing getaway after your big day.
Treatments start at PhP 22,000 if you book a night at the Garden Wing Deluxe Room.
To book your Honeymoon Getaway at Chi by Design, Click here.
Comments
Load More Stories