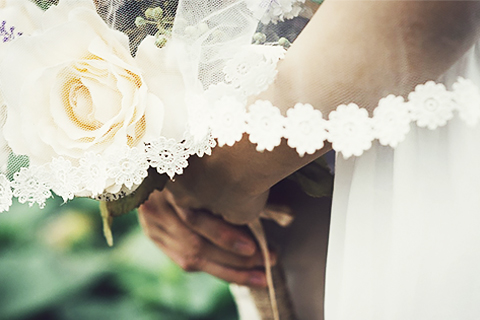 1. Not starting off with the guest list.
Before even booking a venue, you must first know who and how many you will be inviting to your wedding. Many brides have made the mistake of giving the wrong estimate to suppliers, and ended up having either too little or too much space. Have a rough list of attendees and review it with your husband-to-be before anything else.

2. Listening too much to other people.
It's okay to ask for advice (and you actually should), but being swayed by everyone's opinion can do more damage than good. Get ideas, study them, then decide on what you want and stick with it. You wouldn't want to change your mind about your plans two months before the wedding.

3. Spending too much on one thing.
Whether it's your entourage's dresses or the flowers, spending too much on one thing means you're skimping on the budget for other important matters such as food and entertainment. Balance things out and cancel those that aren't needed. For example, you don't really need to spend five figures on a dance instructor, right?

4. Sending out invitations a little too late.
Sending out your invitations a month before the big day is a big no-no. You'll need to take into account how long the delivery will take, plus add a bit of buffer to that. It would be a waste if they didn't reach your guests in time, after all.

5. Crash dieting to fit in your wedding dress.
You shouldn't fit the dress—the dress should fit you. Although it's quite alright to trim down for one of the biggest events of your life, it's also important to do it within the boundaries of time and of health. Don't worry, you'll look stunning in whatever you'll be in.

6. Planning for a program that's too long.
You may have so many things planned out for your wedding program, but you should also take into account how your guests will feel listening to endless speeches. Make your program short and sweet. Just think of it this way: You'll be able to celebrate quietly with your new hubby sooner if you didn't have a full-length variety show at your reception.

7. Micromanaging.
You don't need to breathe down the necks of your bridesmaids or your suppliers. They know what they're doing. Micromanaging is what bridezillas do, so instead of being labeled as such, just check on everything once in a while and let the wheels turn on their own. You'll be surprised at how much can be done when you're not hovering.
CONTINUE READING BELOW
Recommended Videos
ADVERTISEMENT - CONTINUE READING BELOW
PHOTO: Pixabay
Comments
Load More Stories