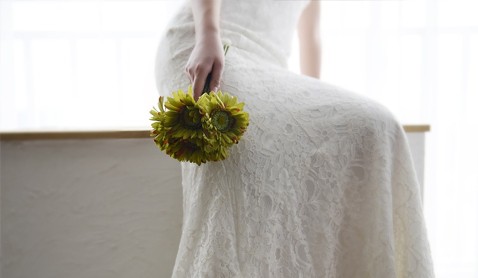 The vows have been exchanged, the cake has been eaten, and the guests are gone. Now, you'll have to deal with the serious business of starting out with your forever partner. Use this quick guide to wrapping things up before starting the real party -- the rest of your blissful life.
1. Have your gown professionally cleaned.
Don't dump it at the bottom of the hamper only to be forgotten (it happens). If you can, have someone clean and box up your gown for safe keeping within a week of wearing it. Whether you're holding it for your future daughter to use or simply for posterity, it's important to have it done right away so as not to damage the fabric or the stitching.
2. Properly store all the left-over food.
You most probably have extra food from your reception that your guests didn't take home. Store them properly in air-tight containers and label them before putting them in the fridge so that you can easily heat them up when you and your husband are too lazy to cook.
3. Clear all remaining balances with your wedding suppliers.
If you've only given the down payment for certain services (i.e. catering), it's best to close your transactions with your suppliers the soonest. You wouldn't want to get follow-up calls during your honeymoon.
4. Collate your photos.
If your wedding has a social media hashtag, start downloading and organizing all your digital photos for printing. An album of your wedding as seen by your guests is always a joy to look back to.
5. Send out thank you cards.
Your family and friends have prepared and traveled just to be with you during your special day. Show your appreciation by sending out Thank You cards. This tiny gesture goes a long way in strengthening your bonds with each other's loved ones.
6. Fix your papers.
Since you're now a Mrs., you'll have to update your government documents so that your taxes and contributions will be adjusted according to your new social status. Your office's accounting and/or HR department can help you out with this, but if you're unemployed or working freelance, you may want to first check government websites regarding the step-by-step procedures before heading out.  
ADVERTISEMENT - CONTINUE READING BELOW
CONTINUE READING BELOW
Recommended Videos
Comments
Load More Stories