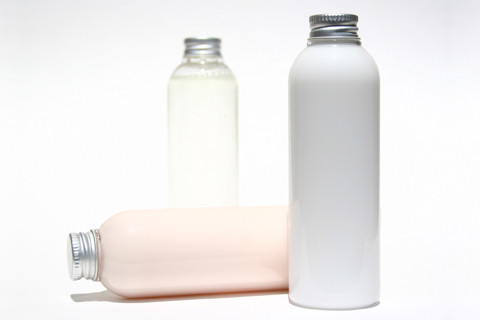 Want that blushing bride's glow on your wedding day? Taking care of your skin is one of the things that will help make you glow as you walk down the aisle. For clear and healthy skin, here are some of the things you should do before the wedding.
Follow a cleansing and moisturizing regimen.
Make sure to wash your face twice a day with a gentle facial cleanser. This will help prevent dirt and oil from building up on your face. Target breakouts by using a toner after washing your face. At night, make sure to remove makeup with a cleansing cream or oil.

Whether you have dry or oily skin, moisturizing is an important part your regimen. Use a facial moisturizer that works with your type of skin, and don't forget to use a moisturizing body lotion for the rest of your body right after showering.
Also pay special attention to the eye area. Use an eye cream to combat puffiness and wrinkles. It's fine to try out new products a few months before the wedding, but don't experiment too much lest your skin breaks out.
ADVERTISEMENT - CONTINUE READING BELOW
CONTINUE READING BELOW
Recommended Videos
Exfoliate twice a week.
While most women are religious about washing their face, some forget to exfoliate regularly. Scrub out dirt and dead cells from your skin to unclog pores and keep your skin soft and smooth, just as a bride's skin should be. Don't exfoliate more than twice a week--you might end up drying your skin or aggravating breakouts.
Use products that contain sunscreen.
Harmful UV rays are among the causes of wrinkles and uneven skin, not to mention serious skin diseases. Make wearing--and reapplying--sun protection part of your routine. These days, there are lots of foundation and moisturizers fortified with sunscreen. These will keep your skin from getting burnt and dry, maintaining that healthy bride's glow.
Stay hydrated and eat right.

No matter how much moisturizer you use, your skin will not stay soft and smooth if you don't drink enough water. Make sure to drink water regularly to flush out toxins and to keep your skin healthy. If you find it challenging to drink lots of water, go for small sips every few minutes instead of drinking large amounts between longer intervals.
ADVERTISEMENT - CONTINUE READING BELOW
Make an effort to eat more fruits and vegetables--you can opt for natural fruit shakes if you're on the go. Nuts are also great for the skin.
Get enough sleep.

Your body needs to recuperate, especially after a stressful day of planning your big day. Otherwise, your exhaustion will manifest itself little by little in the dark circles and puffiness around your eyes and even in the texture of your skin. Being well-rested will show not only on your face, but in your disposition as well. If you want, you may even invest in silk pillowcases, which are said to prevent wrinkles since their surface is smoother compared to cotton.
You might also want to check:
Comments
Load More Stories