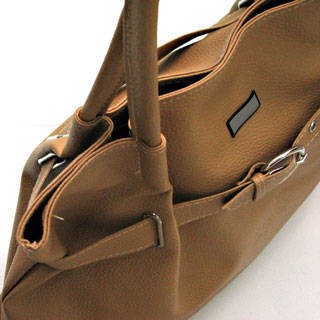 While you soak up on the local sights in your honeymoon destination, remember to bring these with you.
1. Hotel matchbox or hotel stationery
Nothing ruins your honeymoon more than trying to locate your hotel when both of you are dead tired. Before going out, stash one of these in your bag; it will be your ammo if you get lost. It's easier to ask locals for directions when you know where you're going. Even easier: just show this to your cab driver.
2. Credit card
This is not to encourage you to spend more on your honeymoon, although in some cases, it will. But bringing your credit card with you prevents it from getting stolen in your luggage-sounds pessimistic, but it's better to be on the safe side. This is pretty easy to do; the hard part is controlling your swiping habits on your honeymoon.
3. Passport and Visa
If you're touring the sights together-which hopefully, you are since you're on honeymoon-assign one person to keep both your passports. (But if you plan on doing an activity alone, like shopping, just bring yours.) Even if you're on honeymoon, you never know if you'll run into trouble with the authorities. Also keep photocopies of your passport. In case you lose your passport, bring the copies to the Philippine embassy.
4. Identification Cards
It goes without saying that these have to have your pictures. While your passport states your identity, it never hurts to have reinforcements. Keep your cards in a secure place inside your bag, and don't stash them in a bag that you always whip out-like your makeup kit.
ADVERTISEMENT - CONTINUE READING BELOW
5. Bottled water
You can't be certain that all areas in your honeymoon destination have readily available drinking water. Stashing a bottle in your bag will not only keep you hydrated as you go around, but it also lessens the hassle of asking for clean water whenever you eat out. Getting sick from contaminated water kills your honeymoon mood.
Photo source: sxc.hu
Comments
Load More Stories