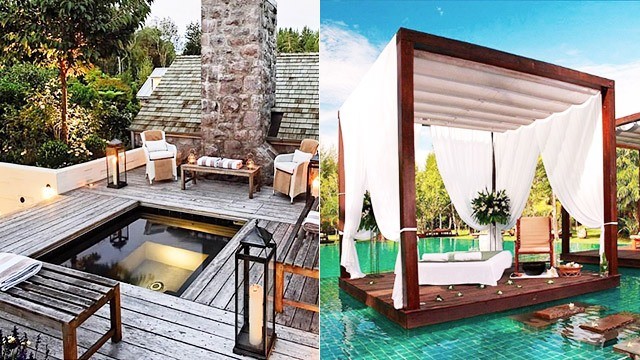 For some, the honeymoon is the most anticipated event to look forward to after a wedding. Not only is it every couple's chance to get intimate, it's also an opportunity for the newlyweds to spend some alone time doing the things they love together. Here are some great hotel and resort recommendations that will make the honeymoon even more memorable.
ADVERTISEMENT - CONTINUE READING BELOW
1. The Sarojin in Thailand
Spend quality time with your beau in this award-winning, five-star luxury boutique resort in Khao Lak, Thailand. The hotel also offers a lot of activities that couples can enjoy such as scuba diving, sunset cruises, mangrove or sea cave canoeing, bamboo or white water rafting, jungle treks, and mountain bike trails.
2. Ritz-Carlton in Hawaii
When you've got a great view of the beach, what more could you ask for? Here, one can sunbathe, get a spa massage, and just relax peacefully. If you and your husband are looking for something fun to do, they offer hiking, biking, and stand-up paddling.
3. Cocoa Island by COMO in Maldives
The place is surrounded with clear waters and white sand that gives off a refreshing vibe; plus, you get to sleep in bungalows in stilts. For a more romantic touch, you can go on a sunset cruise and watch dolphins in play.  
CONTINUE READING BELOW
Recommended Videos
4. Belmond Cipriani in Venice, Italy
Head to Venice to enjoy romantic gondola rides and to experiece the surreal surroundings. And when in Venice, stay in Belmond Hotel Cipriani. Expect only superb service and feast your eyes with its seriously Instagram-worthy location.
5. Grand Hyatt Hotel in Malaysia
One factor to consider when choosing a hotel is its location, and Grand Hyatt is within walking distance from the famous Golden Triangle: a network of premium shopping destinations, entertainment district, and restaurants. Plus, if you're lucky, your Grand Hyatt hotel room may have a great view of the Petronas Tower.
6. Four Seasons Hotel in Prague
If you both love history and art, then you'll definitely enjoy your stay here. It's located in the middle of Old Town Prague where buildings are majestic classics making them perfect for your honeymoon photos!
7. Chedi Club, Tanah Gajah in Bali, Indonesia
Located in the hidden lush highlands of Bali is a luxury resort with about 20 individual villas. It's the perfect place for newlyweds who want undisturbed alone time.
ADVERTISEMENT - CONTINUE READING BELOW
8. Huka Lodge in New Zealand
It's warm, it's cozy, and it's the ideal honeymoon spot for lovers looking for uninterrupted 'babe time.' It has cottages, a fireplace, and is near the lake – perfect for long walks with your hubby.
9. The Murray, a Niccolo Hotel in Hong Kong
There's a lot to do in Hong Kong and if you're planning to visit HK for your honeymoon, you should visit The Murray by Niccolo Hotels. Here, you have a stunning rooftop bar and restaurant with breath-taking views of the business district's skyline and The Peak. They're set to open in October 2017 so, there's still time to save up!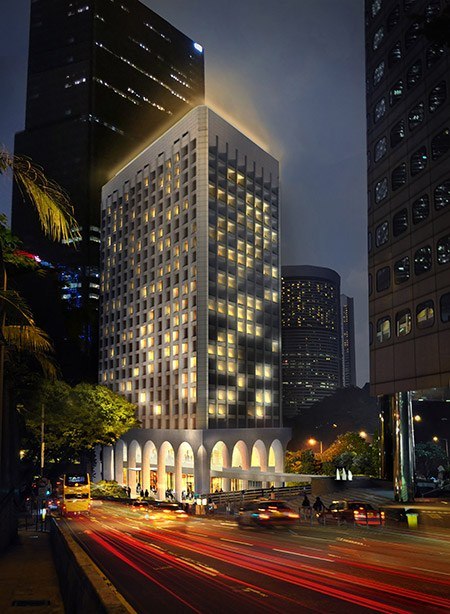 ADVERTISEMENT - CONTINUE READING BELOW
10. Grace Santorini in Greece
Who wouldn't want to go to Santorini, Greece? It's a classic honeymoon destination! Plus, the vibrant and refreshing architecture are definitely worth seeing.
Load More Stories