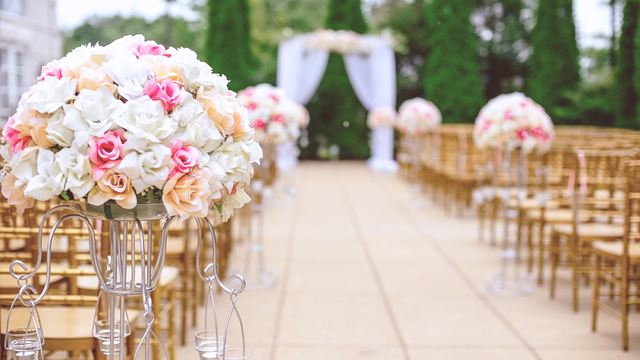 We all know how important the wedding playlist is to truly capture the spirit of union and romance on the bride and groom's special day. While there are a lot of great songs out there, there are just some tunes that serve as the perfect soundtrack for a day of merriment. They're classy, romantic, and best of all, have stood the test of time.
ADVERTISEMENT - CONTINUE READING BELOW
The ladies over at GirlTalk suggest their favorite songs in case you need help with your own wedding day playlist:
Last Time - Eric Benet
All My Love - Innervoices
Long Ago and Far Away - Rod Stewart
CONTINUE READING BELOW
Recommended Videos
I Could Not Ask For More - Edwin McCain
One Love - Kaysha
I Will Take You Forever - Christopher Cross
Beautiful In My Eyes - Joshua Kadison
I Don't Wanna Miss A Thing - Regine Velasquez version
More Today Than Yesterday - Spiral Staircase
When God Made You - New Song
The First Time I Loved Forever - Crystal Gayle
There's Something In The Way You Look At Me - Christian Bautista
Everytime I Close My Eyes - Babyface
From This Moment - Shania Twain
This I Promise You - NSYNC
The Prayer - Josh Groban and Charlotte Church
Your Love - Jim Brickman
For All Of My Life - Allure
ADVERTISEMENT - CONTINUE READING BELOW
The Gift - Jim Brickman
I Love The Way You Love Me - Boyzone
Everyday I Love You - Boyzone
I Do - 98 Degrees
God Bless The Broken Road - Rascal Flatts
The Look of Love - Diana Krall
When You Know - Shawn Colvin
Just The Way You Are - Billy Joel
That's All - Rod Stewart's version
Forever - Rex Smith
For You - Kenny Lattimore
Grow Old With You - Adam Sandler
Give Me Forever (I Do) - James Ingram 
Together Forever - Rico Puno
Someone Like You - Shawn Colvin
When You Know - Shawn Colvin 
All This Time - Side A Band and Sharon Cuneta
After All These Years -  Brickman and Anita Cochran 
When I Met You -  APO Hiking Society
Change The World - Eric Clapton
Forevermore - Side A
Hanggang - Wency Cornejo
Ikaw - Sharon Cuneta
Just with the title, you'll already know which ones can truly tell your story and feelings towards each other. That's a long list you can start checking out, but if you're looking for more, you can always drop by GirlTalk to find the perfect wedding songs for you.
ADVERTISEMENT - CONTINUE READING BELOW
Special thanks to our GirlTalkers rxsplygrnd, panchet0812, bluish_mommy, milkchocolate, arcon28, arvinne, happygirlforlife, carmichael18, muahmuahmuah, and abp for recommending these songs on the list.
Load More Stories