AUTHORS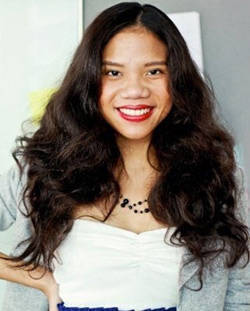 Stephanie Castillo
Contributor
Stephanie Castillo is a freelance writer and fashion stylist. From 2009 to 2011, she was the resident "fashion and beauty girl" for Female Network. Since then, she has chosen a more independent career path to make time for her true passion: travel!

Now, she writes two fashion columns: Stylewise, a weekly blog for FN, and Haute Off the Press, a monthly piece for Manila Bulletin. Her work appears regularly on FN and in Good Housekeeping Philippines. She has also contributed to OK! Philippines, Cosmopolitan Philippines, and Entrepreneur. On occasion, she has written media releases for SoFA Design Institute and BenchTM.

When she isn't working, she loves spending time with her dog, marathoning period movies, and planning trips to beautiful places. Follow her here on Pinterest.
AUTHOR'S FEED
Load More Stories